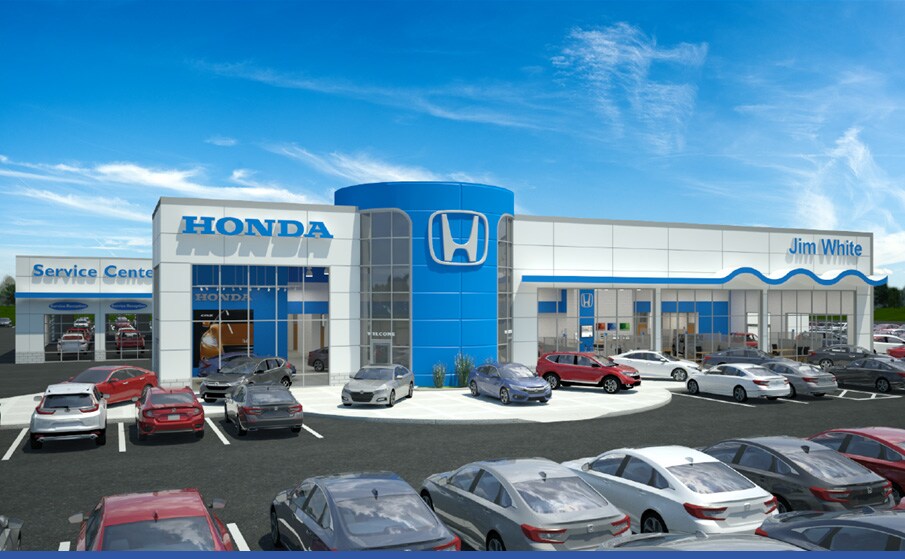 Jim White Honda Is Getting An Upgrade 
April 29th, 2021 we broke ground, preparing for the All New Honda Image dealership in Maumee, Ohio. The new building is expected to be completed in early January 2022. Features of the new dealership includes state-of-the-art technology allowing for improved vehicle maintenance and service, open floor plans, 27 service bays, spacious customer lounge, refreshment center, and more! 
The expanded customer-centric and family-friendly facility will offer a larger showroom which features new customer service areas, a Honda boutique and gift shop , as well as a state-of-the- art car wash, all designed to better serve our customers. 

"We are incredibly proud to build a new and improved car buying and service experience for our clientele and look forward to the relationships we will cultivate for many years to come" - Chris Gomez